596 Acres is part of the Legacy Lead Consortium for NYC! 
This spring, we launched a pilot set of signs to remind New Yorkers that we are all remediators of a legacy of lead in the built environment, and of best practices. Here's what they say: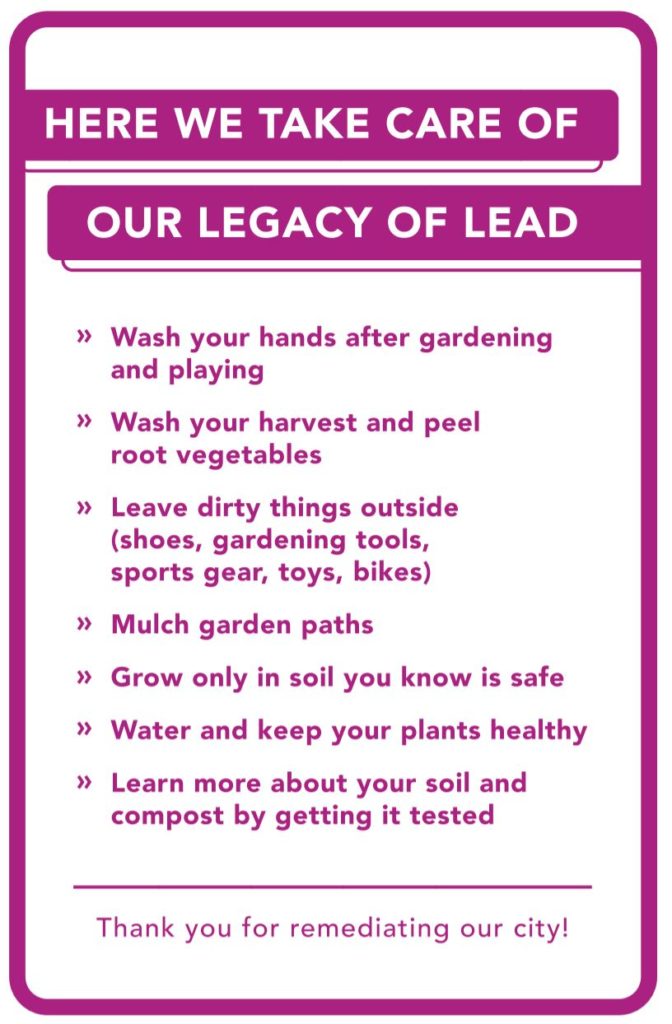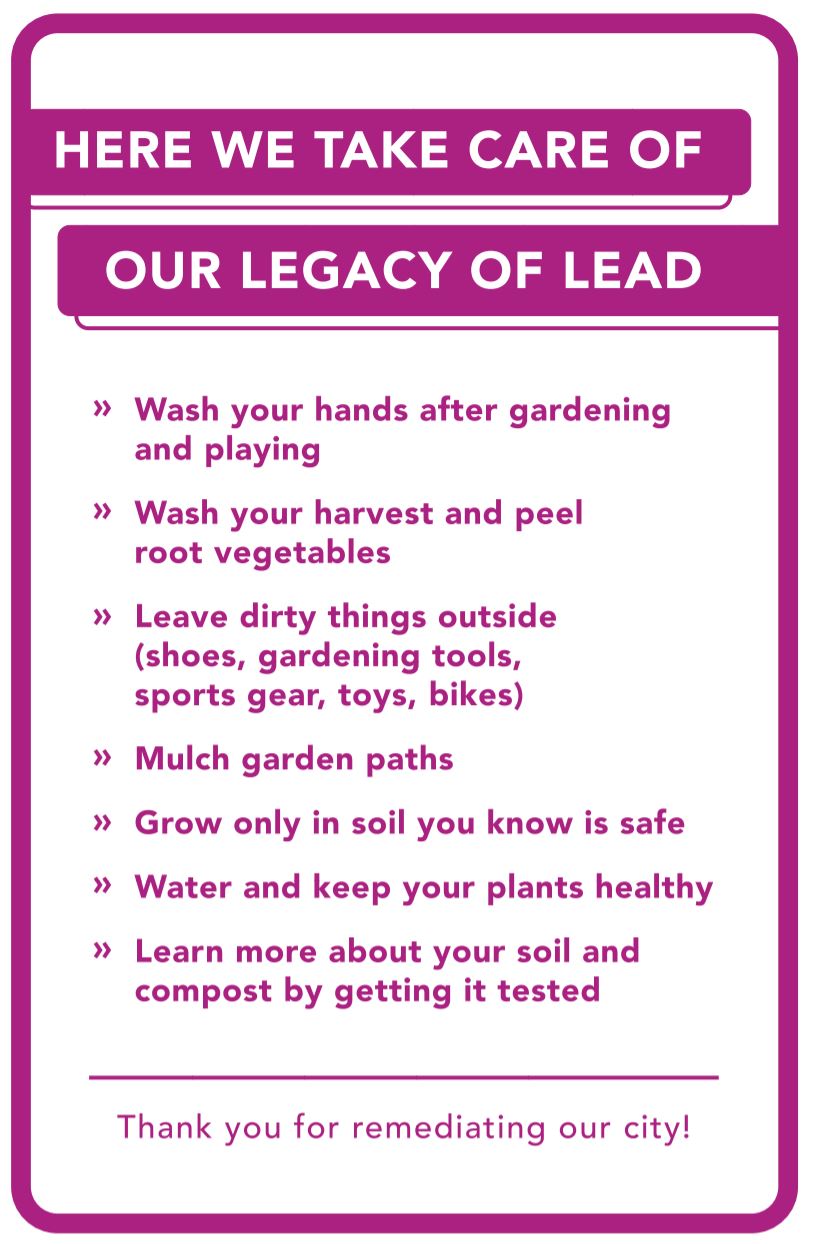 Copy-&-paste-able:
HERE WE TAKE CARE OF OUR LEGACY OF LEAD

Wash your hands after gardening and playing
Wash your harvest and peel root vegetables
Leave dirty things outside (shoes, gardening tools, sports gear, toys, bikes)
Mulch garden paths
Grow only in soil you know is safe
Water and keep your plants healthy
Learn more about your soil and compost by getting it tested

Thank you for remediating our city!
Signs are intended to go IN your garden or community space where visitors and stewards will see them often. Lovely enamel and metal. Graphic design by MADELINE LINDLEY, signs printed by SmartSign. NOTE: WE WILL NOT SHIP SIGNS (ignore the shipping options). WE WILL COORDINATE PICK UP IN BROOKLYN.
Order your sign here! If you are a community-based/greening organization that wants to help distribute these to city residents, email mara@596acres.org.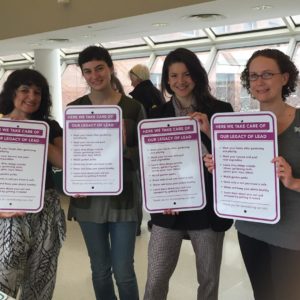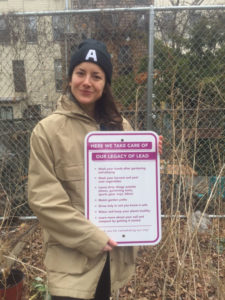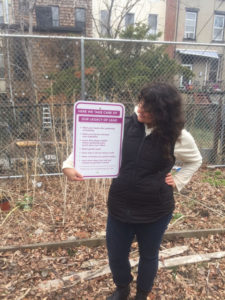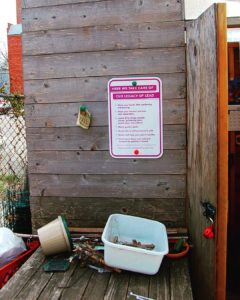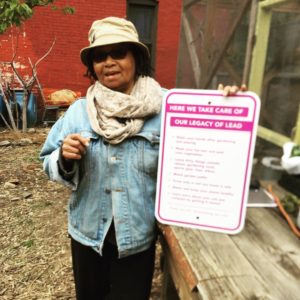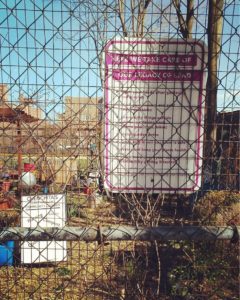 ABOUT LEGACY LEAD: Lead is concentrated in urban environments, a legacy of human practices that traditionally used this element in paint, gasoline, insulation, and numerous other products. Contamination of our cities' soils continues today via resuspension of contaminated dust, industrial pollution, and vehicular traffic. Many of the most threatened communities are already engaged in the struggle for environmental justice. A consortium of city employees, scientists, advocates, and greening organizations are collaborating to assist fellow New Yorkers in reducing the potential harm we face from lead. 596 Acres is part of the Legacy Lead Consortium.