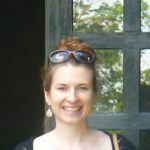 Alicia Rodgers, Program Organizer
Alicia is a macro social worker with a background in community organizing and program management. She recognizes the connection between environment and personal and community well-being. Much of her previous work has focused on creating pathways to employment through engaging the natural environment or learning sustainable trades and practices. Over the years Alicia has been a part of initiatives to expand access to blue and green collar jobs, reduce the urban heat island effect, and care for the street trees of New York. She holds a BA in Religious Studies and a MSW in Community Organizing, Planning, and Development.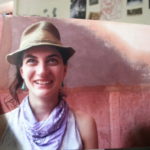 Mara Kravitz, Director of Partnerships
Mara is a New Yorker passionate about reconciling real estate and the real earth's state–the ways people inhabit, co-create, steward, use, know, name and need places that are important to them. She is on the Steering Committee of the New York City Real Estate Investment Cooperative and is Project Manager for Matriarch Development Company, which is bringing a mixed-use project to the main street of her hometown of Pelham, NY. She enjoys solidarity and gardening. She believes that if structural violence is possible, so is its opposite.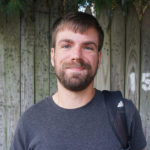 Eric Brelsford, Lead Software Developer and Data Analyst
Eric is a web developer, mapmaker, and teacher interested in the ways open source software and community-driven data can help communities accomplish their goals. He has worked on the data and software behind 596 Acres since its inception in 2011. Eric also writes the software behind Farming Concrete, which is a free platform that allows community gardeners to measure what's happening in a garden, from food composted to food harvested. He teaches GIS and web mapping at The New School and Pratt SAVI and co-organizes Maptime NYC. You can find more information about Eric's projects, code, and talks at his portfolio.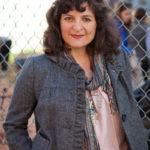 Paula Z. Segal, Founding Director
Paula is the founding director of 596 Acres. She ran the project from 2011 to 2016. In 2017, she shifted into an advisory role with 596 Acres and joined the Community Development Project  (CDP) of the Urban Justice Center as a Senior Staff Attorney in the Neighborhood Change practice. At CDP, she supports 596 Acres and other CDP partners who seek to vest control of neighborhood change in communities rooted in our neighborhoods. Paula is an Ashoka Fellow recognized for building the field of community land access advocacy. 
Board of Directors
Eric Brelsford
Chad Berkowitz, attorney
Patrick Foster, attorney, New York State Department of Environmental Conservation
Moses Gates, Pratt Institute demography professor
Kristin Booth Glen, former CUNY Law School Dean, retired judge from the New York County Surrogate's Court and current CUNY professor
Rachel Dobkin, attorney and writer
Mary Elizabeth Prall, former 596 Acres Staff Organizer
Paula Z. Segal
You can read our bylaws and contact us to obtain our Board meeting minutes.
Advisory Committee
Our programming is developed by an advisory committee that is made up of local project leaders that have emerged from sites organized using our tools (approximately 50%), members of partner organizations and the paid and volunteer team members who actually carry out the day-to-day work of the project.
A'yen Tran
Abdul Muhammad
Adrien Weibgen
Alexis Smallwood
Amy Laura Cahn
Andrew Blancero
Andrew Tucker
Beth Bingham
Brenda Thompson-Duchene
Charles Chawalko
Francisco Miranda
Gabriel Park
Gabriel Willow
Gil Lopez
Helen Ho
Jane Moisan
Jonathan Lapalme
Josh Bisker
Julieta Cuellar
Keith Carr
Leah Feder
Liz Barry
Mara Gittleman
Merran Swartwood
Miguel Hernandez
Mishon
Rene Calvo
Renée Peperone
Richard Sememgram
Sashti Balasundaram
Shannon Pepper
Simon Stumpf
Stephan von Muehlen
Tamika Mapp
Thomas Hallaran
Tiera Mack
Wendy Brawer
Supporting Roles
Moses Gates, Demographer
Moses Gates is a writer, urban planner and visiting assistant professor of demography at the Pratt Institute. If he were the mayor, his first act would be to open all abandoned observation decks up to the public.
Stephan von Muehlen, Design Manager & Strategist
Stephan is a multidisciplinary designer living and working in Brooklyn. His work tends to live at the intersection of technology, sustainable practice, and collaboration. He was a member of the Empty Vessel Project, a founder and the Design Director of of the technology startup EnergyHub, and is currently a member of the Mare Liberum boat-building collective and principal at the design and build consultancy Von Muehlen Industries, LLC. Stephan managed the design and production side of 596 Acres from 2012 to 2013. He has been involved in Myrtle Village Green since renewed efforts for a community site on that DEP property were made in 2010 and is part of the compost cluster there!
Alumni
Tiera Mack, Summer & Fall 2016 Intern
Francisco Miranda, Summer 2016 Intern
Shannon Pepper, Summer 2016 Intern
Josh Bisker, Fall 2015 Intern
Meredith Degyansky, NYC Community Land Access Program Administrator, Fall 2015
Mary Elizabeth Prall, Organizer for the NYC Land Access Program, 2012-2015
Rachel Albetski, Winter 2015 Intern
Jakob Winkler, 2015 Spring Intern
Alexandra Venner (Zanny), Spring 2015 Intern
Marissa Provenza, 2014 Fall Intern
Jonathan Lapalme, Strategist
Anthony Mohen, Freedom of Information Law (FOIL) Attorney
Gabriel Willow, Chief Naturalist & Ecological Advisor In Residence
Mary Berecka, Spring-Summer 2014 Intern
Faith Titilawo, Summer 2014 East New York Farms! Extern
Andrew Tucker, Development Associate, 2013-2014
Matthew DelSesto, 2013-2014 Research Fellow
Aviva Coopersmith, Winter 2013 Intern
Anandi Gandhi, Fall 2013 Research Fellow
Julian Maxwell, 2013 Legal Intern
Julia Samuels, Digital Imaging Specialist, 2010-2013
Richard Semegram, Communications and Legislative Coordinator, 2013
Cheyenna Layne Weber, Interim NYC Community Land Access Program Organizer, 2013
Kaitlin Dougherty, 2013 NYC Community Land Access Program Summer Organizing Fellow Manhattan
Kimberly Beazer, 2013 NYC Community Land Access Program Summer Organizing Fellow Bronx
Rosemarie Miner, Summer 2013 Brooklyn Outreach Fellow
Lucy McFadden, Fall 2012 Intern
Eva Meszaros, 2011-2012 Development Associate
Oksana Miranova, 2011-2012 Data Analyst
Cameron Moss, 2011-2012 Web Design Intern