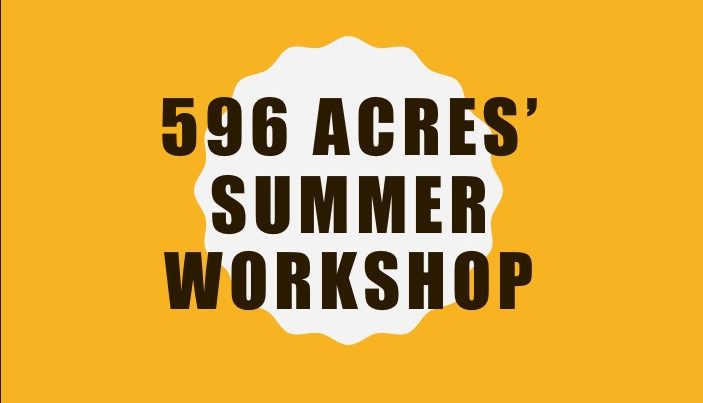 Join us at the beautiful Rockaway Summer House on Sunday, July 23 from 3-6pm as we gather to share experiences, skills, and best practices learned through transitioning vacant city-owned land into thriving community places. Even if you are new to this work, you have something to contribute: a different perspective, a creative idea, or an enthusiastic energy. This is a wonderful opportunity to come together and advise and support one another in this crucial work.
After an afternoon of workshop activities, you are invited to stay for a by-donation vegetarian Soul Food dinner, hosted by the Rockaway Summer House.
Please register in one of the following ways:
Fill out this Google form: https://docs.google.com/forms/d/e/1FAIpQLSfUThPBGNvGdRB2z-uK1r66bU_NDzREBuY4tcJrt1WiQhFEnw/viewform
OR
Email Shannon at shannon@596acres.org
OR
Call Shannon at (718) 316-6092, ext. 703
While we would love to have everyone, this event is capped at 40 people, so register TODAY!
Event Details
When: Sunday, July 23 from 3-6pm (dinner to follow)
Where: Rockaway Summer House (504 Beach 68th Street, Arverne, NY 11692)
Who: residents across all five boroughs who care about making community places in their neighborhoods