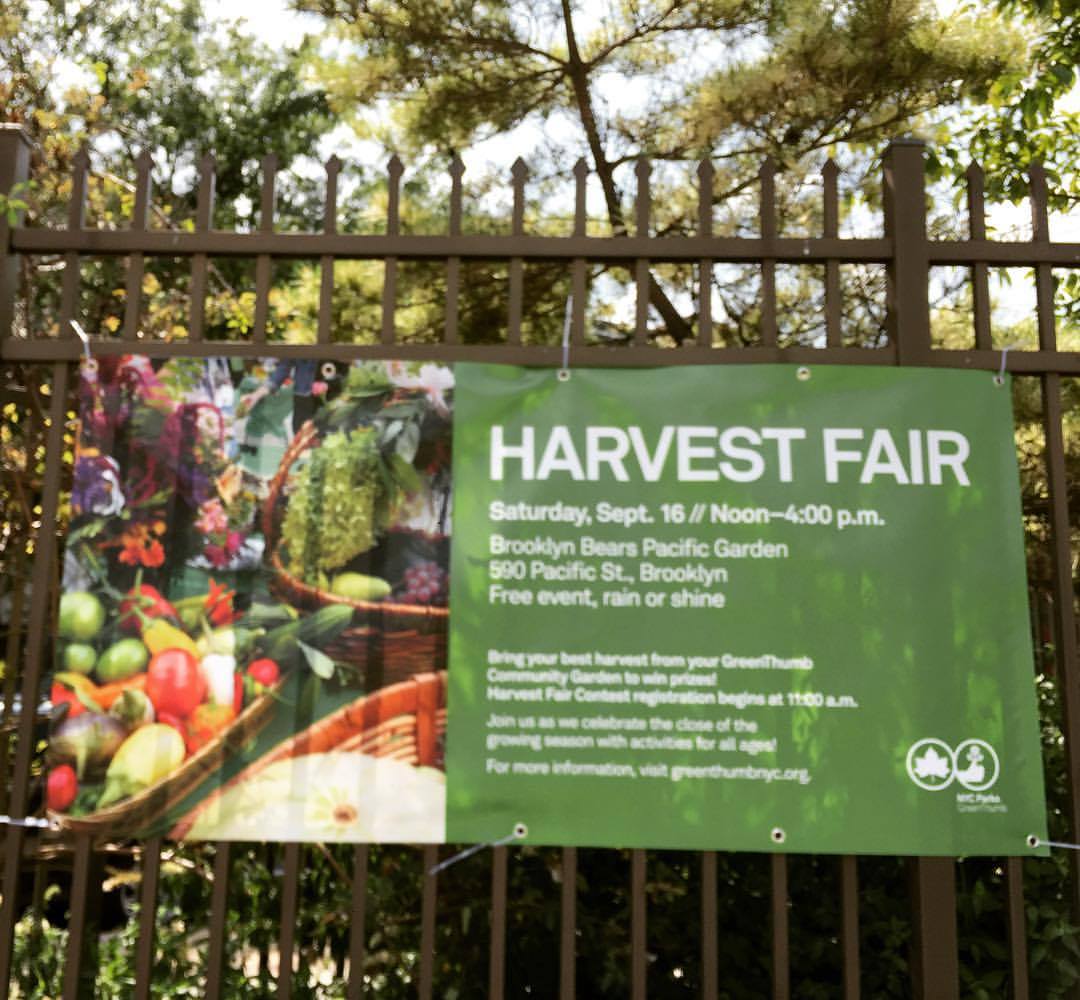 Visit 596 Acres' table at GreenThumb's Harvest Fair! Here's what we have in store:
Find out about the vacant lots in your life and how to transform them into the vibrant community places you want and need, like GreenThumb gardens! Plug into local campaigns to transform vacant lots into growing places, and find out about pathways for community land access.
Learn strategies for sharing the work of running community gardens with your neighbors with our Community Governance Cards (download a PDF here or buy them online here).
Get connected with our network of community land access organizers from all 5-boroughs so you can support each other in your campaigns to transform vacant lots into community spaces! Get the News from the Acres  (sign up box is bottom right) to get updates about campaigns in your neighborhood and across NYC. Find out about events that bring organizers and community land stewards together.

About Greenthumb's Harvest Fair:  Join GreenThumb for our annual celebration that honors thousands of community gardeners and greening professionals across New York City for their work during the season and gives them the opportunity to show off their harvests! Bring your best harvest from your GreenThumb Community Garden to win prizes and join us as we celebrate the close of the growing season. Go here for more information.