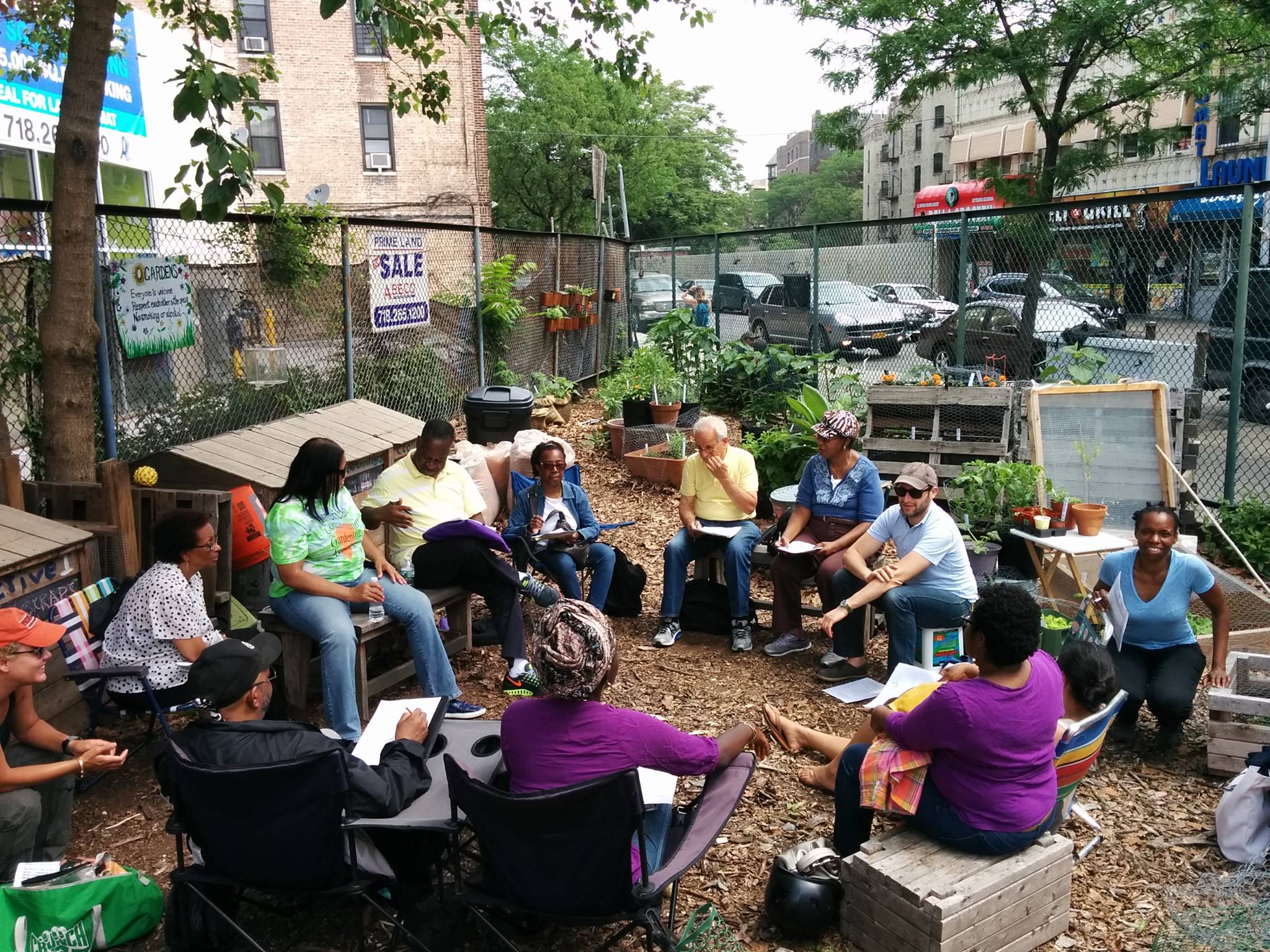 Facilitating a garden can be thankless and invisible work that falls on just a few people. It's also crucial to a healthy community project. In this workshop, you will learn some strategies to build on the strengths of your membership so that facilitation becomes shared. We will also have time to troubleshoot your facilitation challenges, whether its people who talk a long time during meetings or how to make sure the shoveling happens in the winter.
Check out our Community Governance Cards right here.
This workshop is part of the GreenThumb GrowTogether. It's a day-long gathering of thousands of community gardeners and greening professionals from all over New York City for learning, sharing, networking and inspiring each other. So many topics to learn. Admission is $5 if you preregister here, or $7 at the door. Admission is free for kids 12 years old and younger. Call (212) 602-5300 or write greenthumbinfo@parks.nyc.gov for assistance. Facebook event here and event website here.
[Photo: Q Gardens (livinglotsnyc.org/lot/3050780032/) in Fall 2015, a place 596 Acres helped residents make on vacant public land. From the Q Gardens Community Facebook, here.]