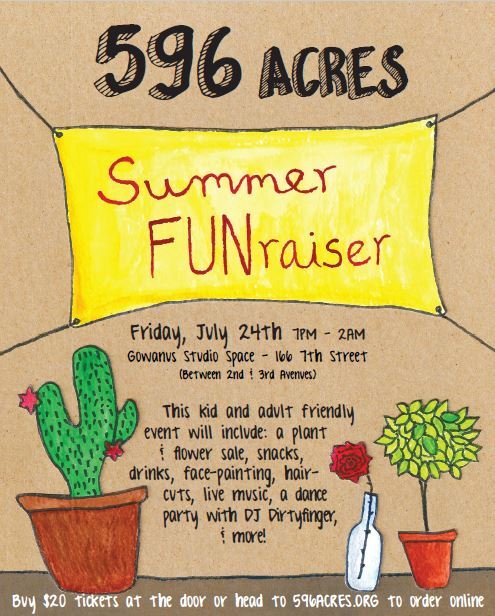 Have you ever enjoyed the transformational quality of creating a new space together with your neighbors? 596 Acres has facilitated the transformation of 32 vacant lots into something better!
Help us continue to cultivate green spaces from vacant land by joining us in raising funds and fun at 596 Acres' Summer *FUN*raiser on Friday, July 24th from 7 pm to 2 am.
Can't wait to see you there! TICKETS WILL BE AVAILABLE AT THE DOOR FOR $20!
Kids get in free before 8 pm!
And join in the Facebook event, too: https://www.facebook.com/events/481018605386778/