596 Acres' book I'm So Lucky You Found Me by Daniel Eizirik and collaborators, plus our box set of all our printed materials from 2011-2016, will be on view in Sarasota this fall as part of Freedom of the Presses!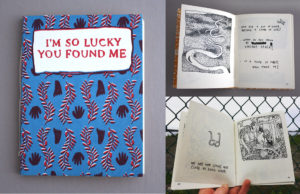 Freedom of the Presses is a collaborative exhibition co-curated by Marshall Weber of Booklyn, Inc. and members of the Ringling College of Art and Design community. It focuses on the creative and democratic processes of 21st Century independent artist's publishing and offers models of empowering and educational art publishing practices.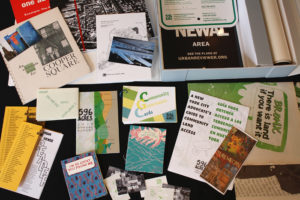 The exhibition will include a selection of artists' publications from Booklyn, Inc. and the Brizdle Schoenberg Special Collections Center at Ringling College of Art and Design. Highlights include the Streetopia artist's book, alternative art fair, and text book project; performances and publications by Sheryl Oring; and community publishing projects from the multi-generational collective, Mobile Print Power. Artists' books, zines, prints, and items of ephemera will be exhibited, along with a curators panel, book fair, and other events.